Heating / Air Conditioning
ProTrades
Heating & Air Conditioning Systems
Custom Designs, Installs & Maintenance Windsor - Chatham
At Pro Trades, personalized service is what we do best! We work with you to design an air conditioning or heating system for your home that meets both your personal and budgetary needs. Our skilled team offers professional design, installation, and maintenance of your custom, centralized system. We only install the highest quality systems to ensure our work is long-lasting and offers the biggest return on your investment.
Expertise you can count on.
For expert advice and service that's second to none, from the first time you call, turn to an AirEase professional.
Up to 97% AFUE Efficiency Rating *
Modulating Heat
Comfort Sync® Compatible
Stainless Steel Heat Exchanger
Ultra Low NOx model available
ENERGY STAR® Most Efficient 2020
96% AFUE Efficiency Rating *
Two-Stage Heating
Variable Speed Fan Motor
Comfort Sync® Compatible
AIREASE PACKAGED HEAT / COOL UNIT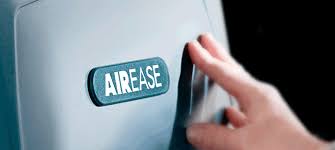 PRPGE14 - Packaged Heat / Cool Unit
Packaged Unit System Basics
A complete packaged unit system conveniently packs heating and cooling into one box. It arrives at your home ready to go and fully optimized for outstanding performance and efficiency
Up to 14 SEER Efficiency Rating*
81% AFUE Efficiency Rating
Compared to an older furnace, this can potentially save you hundreds of dollars per year in energy costs.
Tri-Diamond™ Technology
MHT™ Technology
The Comfort Sync® touchscreen thermostat offers technologically advanced management of your HVAC system, the system that uses more energy than anything else in your home. From remote access via smartphone, tablet or laptop to live weather forecasts to an energy-saving One-Touch Away Mode, Comfort Sync upholds the AirEase tradition of sophisticated heating and cooling solutions. And it's yet another reason AirEase remains the choice of HVAC experts across the country.
Available free for Apple® and Android™ devices, the Comfort Sync® app is an instant connection to your thermostat via smartphone, tablet or other web-enabled device. With just a touch, you can check the current temperature in one or more homes, and adjust the temperature or schedule as needed. Whether you're away from home or relaxing in your favorite chair, adjusting the temperature is as easy as a touch.
Apple
SIGN UP FOR ONE OF OUR MAINTENANCE PLANS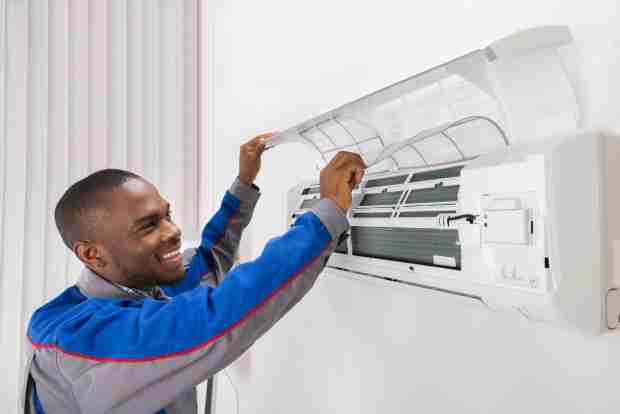 Join Our Preferred Customer Maintenance Program
Pro Trades certified technicians are available whenever you need us, 24 hours a day. Call today and ask to learn more or visit our Preferred Customer Maintenance Program page, and ensure that your heating or cooling system takes care of you by having us take care of it!
Invest in Preventative Maintenance
We take the worry out of your cooling needs with our preventative maintenance packages. With regular maintenance, your air conditioning system will remain at peak performance and reliability. We cannot promise that there will never be a problem, but we can promise to be there to help when there is.
Lifebreath Indoor Air Systems - HRV - ERV Units
Lifebreath Residential HRVs are the best choice for ventilating homes or workplaces. These units are designed to provide fresh air into the building while exhausting an equal amount of stale air to the outside. During the heating season, Lifebreaths heat recovery ventilators (HRVs) replaces stale air with fresh air throughout homes and businesses, helping prevent moisture build-up, toxic mold.
Lifebreath Residential and commercial Energy Recovery Ventilators (ERVs) are the best choice for ventilating your home or workplace. These units are designed to provide fresh air into the building while exhausting an equal amount of stale air to the outside. Energy including moisture is transferred between the airsteams reducing the loads on the heating and cooling equipment while delivering the air comfortably and quietly into the space. and rot.