For all of your heating, air conditioning, plumbing and electrical needs, You Can Trust Your Windsor-Essex County & Chatham-Kent              Pro Trades
24/7 365 Emergency Service
Locally owned and operated since 2005, our technicians resolve and maintain all traditional and unique challenges pertaining to heating, air conditioning, plumbing and electrical systems. With a combined 75+ years of experience, we also specialize in all of your home comfort needs.
Pro Trades was established with the vision of providing comprehensive mechanical services to commercial, industrial, residential, and institutional clients in Windsor-Essex County & Chatham-Kent.
In addition to traditional plumbing and electrical contracting capabilities, Pro Trades Mechanical Inc. also offers comprehensive services for heating, air conditioning, geothermal systems, and metal fabrication.
Our company is completely modernized, and all supervisory and service personnel are equipped for proper communication at any time. Our service personnel is available 24 hours a day.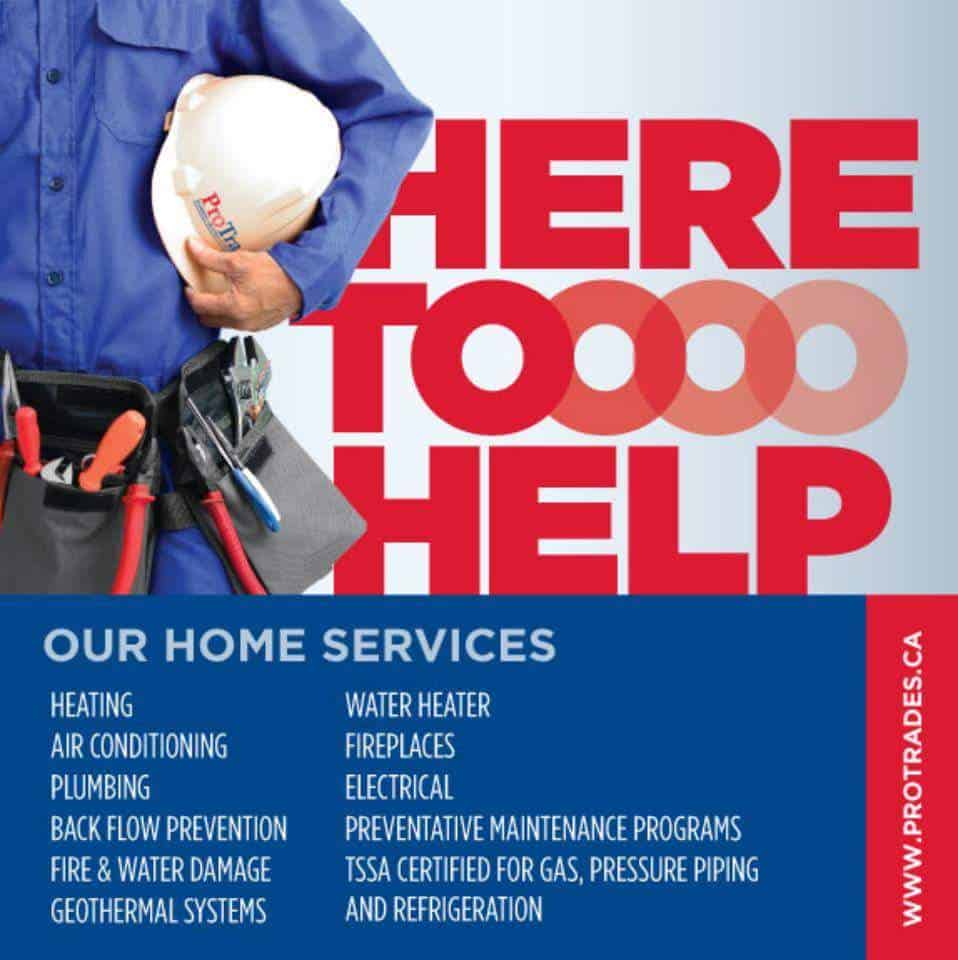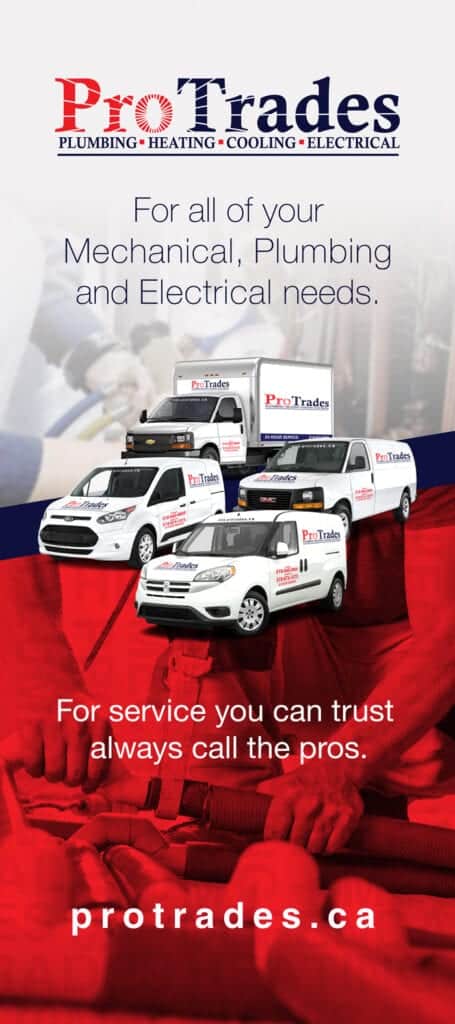 Plumbing
From leaking pipes and faucets to full additions and renovations, we can handle your plumbing needs of all sizes.

Heating
Upgrade to a geothermal heat pump system now to save money and energy for the future.

Cooling
Maximize your investment! We install the highest quality systems to ensure our work is long-lasting.

Electrical
We always provide prompt, professional, and friendly service in residential and commercial applications alike.
Rental Agreements Available
Professional Associations